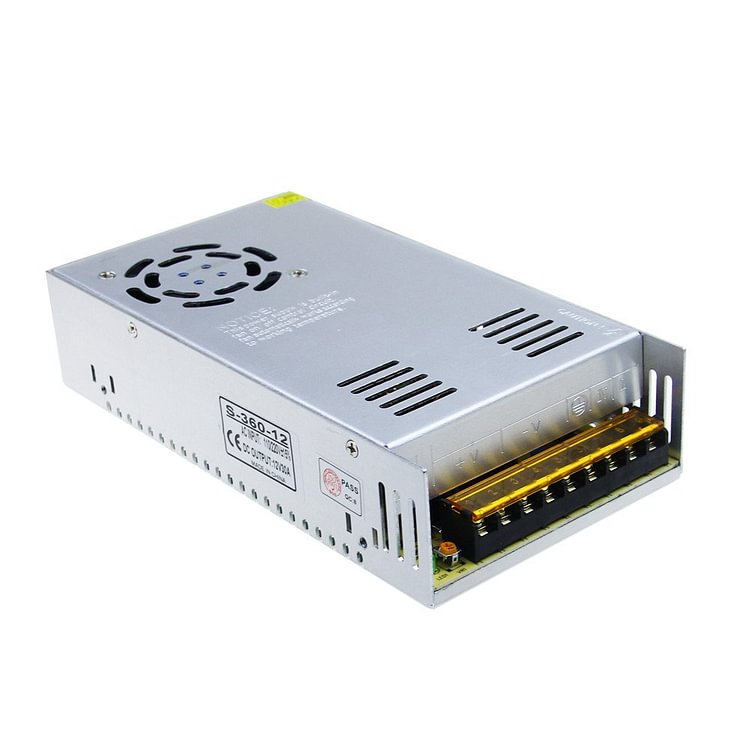 Switching power supply centralized power supply box
AC 110V/220V to DC12V 1/2/3/5/10/15/20/30A Universal Regulated Switching Power Supply Transformer Adapter LED Driver for LED Strip, CCTV Camera System, Radio
About this item
Input: 110V/220V AC; Output: DC 12V 20A max. The output voltage is adjustable 10%. Three sets of output channels.

Voltage consistency: There are no voltage fluctuations to speak of at power on, during transmit, receive, or at power off.

There is no fan inside the case, silent running. Metal case with many holes makes heat dissipation more efficient.

Great for LED Strips, 3D Printer, ham radio transceiver, CCTV cameras, car subwoofer amp, audio amplifier, wireless router, ADSL Cats, HUB, audio/ video power supply. Indoor use only!
Parameter
Input: AC110V/220V 50/60Hz

Output Voltage: DC 12V

Output Current: 20A max

Output Wattage: 240W max

Fix Screw Hole Diameter: 2.5mm (0.1inch)

Working temperature: -10 to 50 degrees Celsius

Storage temperature: -20 to 60 degrees Celsius

Environmental humidity: 10-95%

Material: Metal, Electronic Parts

Safety Compliance: FCC / CE
Connection instruction
L: Live wire

N: Negative wire

+V: DC power output "+"

COM: DC power output "-"

+V ADJ: Adjust the output voltage (10%)
Kindly note
High Voltage inside, do not remove the cover.

110V/220V must be selected by switch before using to avoid damaging. Please change the switch to 110V for USA.

It comes without installation instruction, wiring cable, on/off switch and screws. Professional Installation of qualified electrician is highly recommended.
Package included
1 x 12V Power Supply Switch