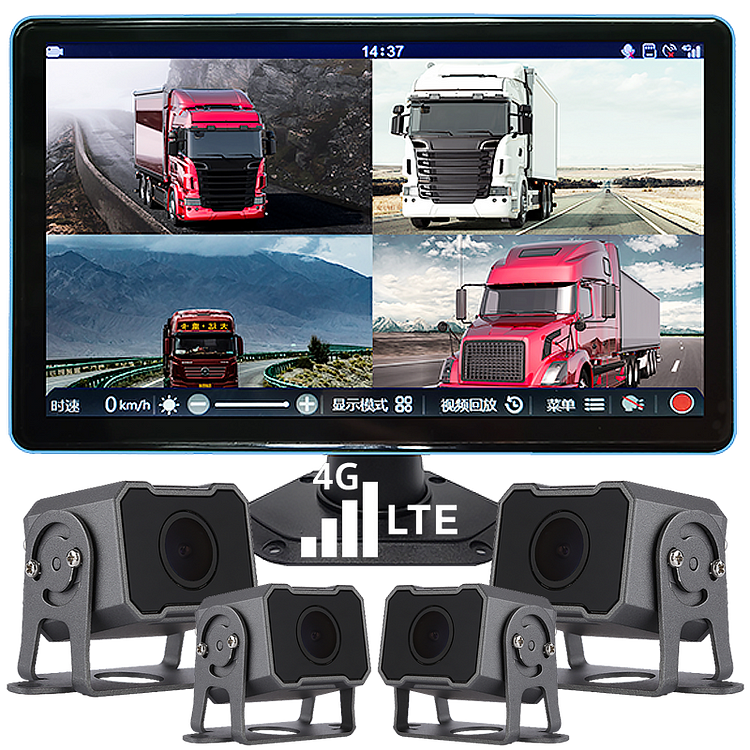 Plug and Play,Very easy installation.The system is powered by connecting to reverse lights for use when vehicle is in reverse gear. Or can be powered by directly connecting to a 12v source fuse box or cigarette lighter/power point/ignition switch for continuous use.

Upgraded IP 69 Waterproof. High performance waterproof, never worry about water inside the camera. Color HD license plate camera with 149 degree viewing angle and 6 White LED Lights provide crystal clear color both at night and day.Camera is connected to monitor via direct wire (provided).

Multifunctional 4.3 Inch LCD Display' Menu:You can adjust the parking lines's width,moving Left/Right/Up/Down to make it fits for the real condition.You can also turn it off if you do not want it.The image can be flipped between mirror (rear view) and facing (front view).You can use the camera as rear camera or front camera optional.

4.3 inch LCD display monitor equipped with magnetic bracket,You can rotate it 360 degrees,can be mount the monitor on dash or windshield.

Installation instructions are included. Product has a 2 year warranty and life-time tech support,please contact us if you have any product questions.